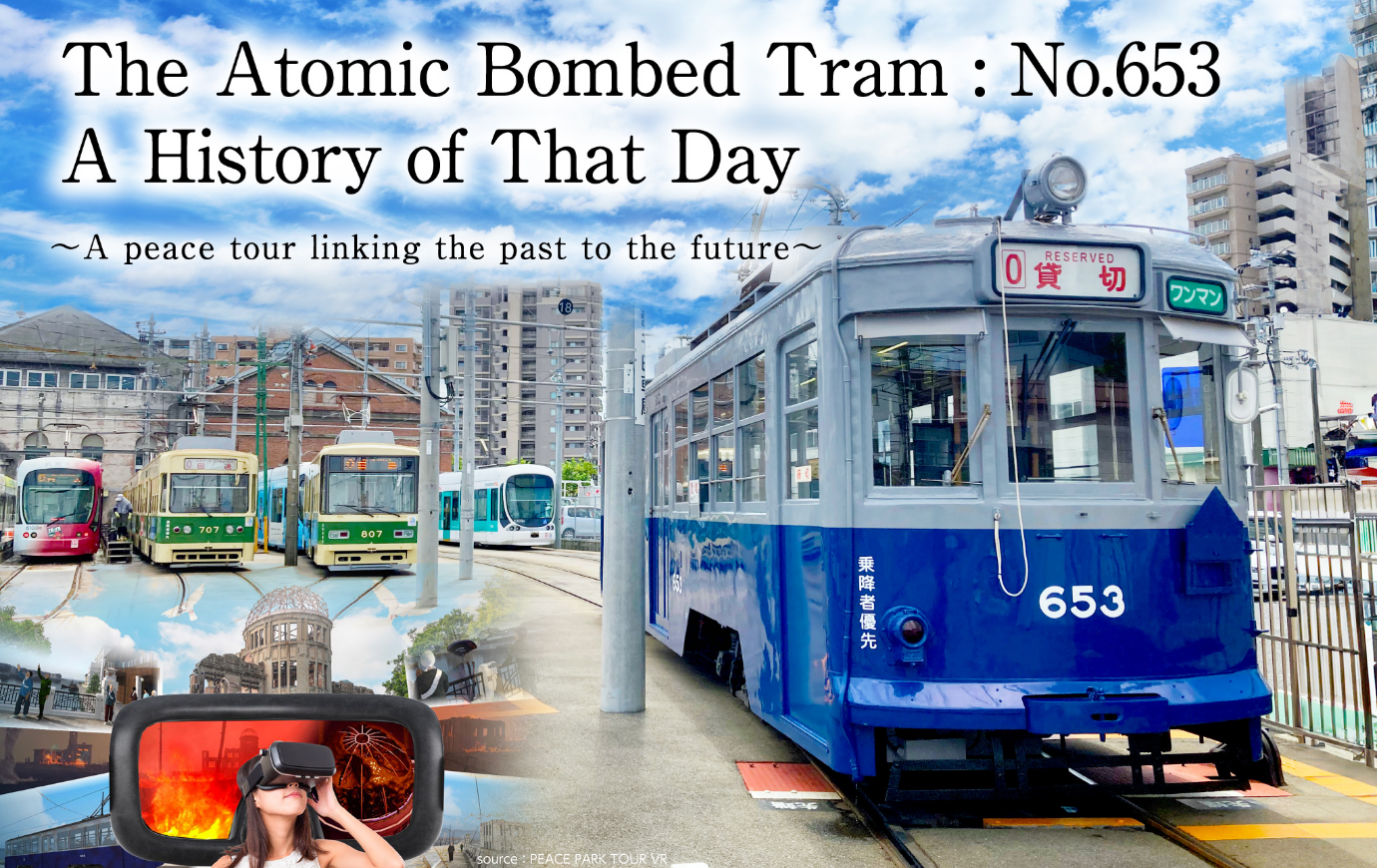 A Special Experience through the Recovery and
Future of Hiroshima
There are only four surviving A-bombed tram streetcars in the world. This tour involves riding one of them, Tram No. 653, on a special route around Hiroshima. Screens set up inside the tram allow passengers to learn the history of Tram No. 653. Near buildings along the main tramway track that were hit by the bomb, the screens provide audio commentary and photos from the time of the bombing. Riding the tram through the city and taking in the peaceful sights while learning about the history of the bombing through images and audio provides riders a moment to reflect on the precious nature of peace. This is followed by a VR tour, starting from the Peace Memorial Park Rest House. While exploring the Peace Memorial Park participants can use the power of VR to travel back in time to Hiroshima before, during, and after the war. A guide will lead participants through the tour, from the vistas of the city prior to the war, to the fated day when the city was devastated, and then up to the present day.
Tour time/price
---
---
---
PRICE
Adult(12 yrs~) 8,500 JPY
Child (6-11 yrs) 2,500 JPY
---
Pre-registration from here

Click here to apply
Click here for brochure PDF

Brochure(PDF)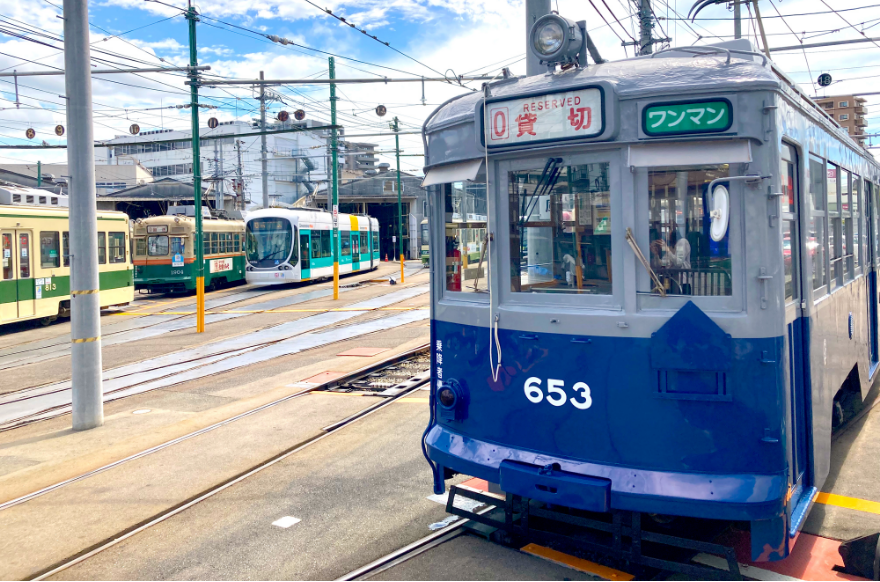 A-Bombed Tram 653
Tram 653 is an A-bombed train, which was heavily damaged by the atomic bomb near the Eba area on August 6, 1945, but was restored four months later and put back into operation. It ran in the city of Hiroshima until 2006, when it was retired from active service. In 2015, it was restored with the original colors it wore in 1945, as part of the commemorations of the 70th Anniversary of the A-bombing. Since then, it has been in special operation every year for a limited number of days after August 6th, the day of the A-bombing.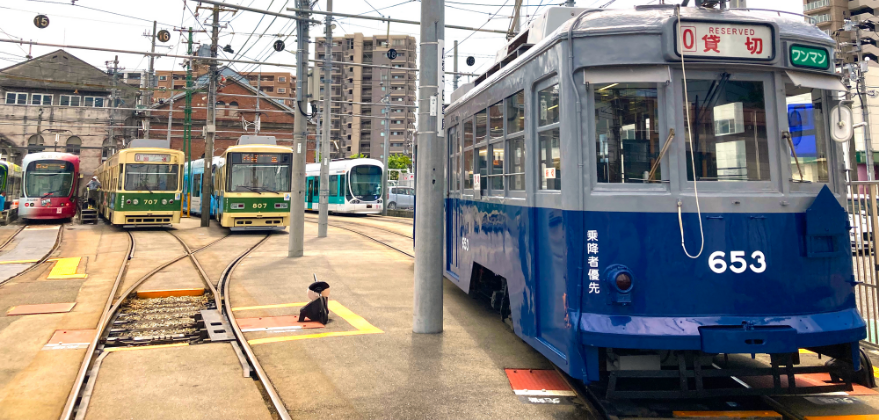 PEACE PARK TOUR VR
You will time travel to the calm, peaceful cityscape of Hiroshima before the A-bombing through an elaborate VR video, created based on historical material including the testimonies of many A-bomb survivors and a huge number of photographs. The first highlight is based on the testimony of Mr. Eizo Nomura, the closest A-bomb survivor to the hypocenter. He was exposed to the bombing in the basement of the Rest House, located just 170 meters from the hypocenter. You will walk around the park, experiencing through VR Hiroshima's journey from "that day," when the city was burnt to the ground, to the present day, while observing the city's recovery over time. At the end of the tour, you will feel the importance of "creating peace."